Seamless design and a clear exclusive language.
Seamless.
Watertight.
Exclusive.
---
A concrete-look bathroom not only speaks a clear and exclusive language with its seamless design – it is also incredibly practical.
The seamless design of concrete bathrooms is not only an aesthetic highlight, but also offers practical advantages. With a smooth surface and no grout or tiles, a concrete bathroom offers less of a surface for dirt and bacteria to attack, making it easier and faster to clean.
A concrete bath is also particularly durable and long-lasting. The material is sturdy and can last for years without compromising its appearance or functionality. By using high-quality materials and careful craftsmanship, a concrete bath can also add value to your home.
With a concrete bath, you not only get an exclusive design, but also a practical and durable solution for your home.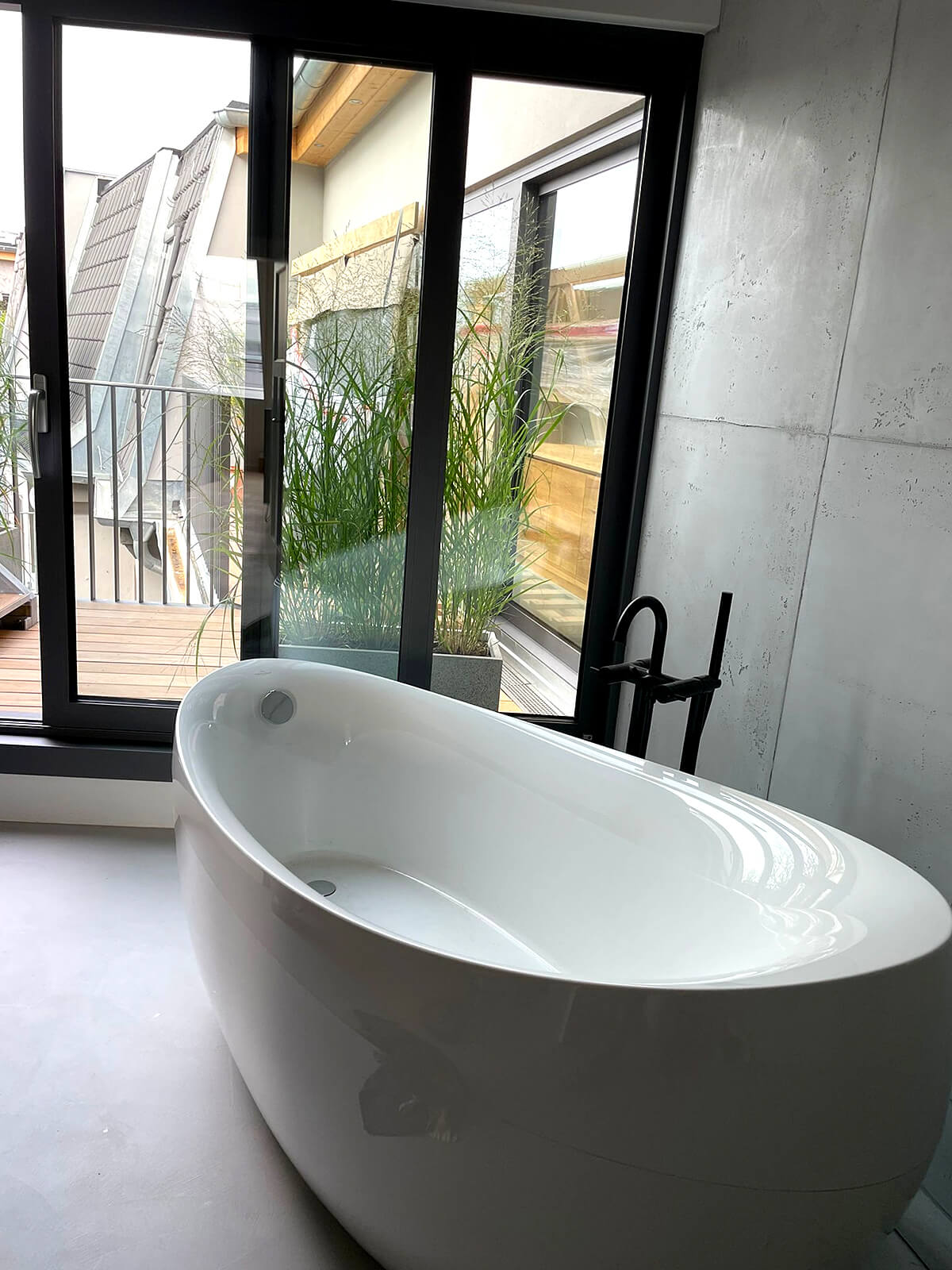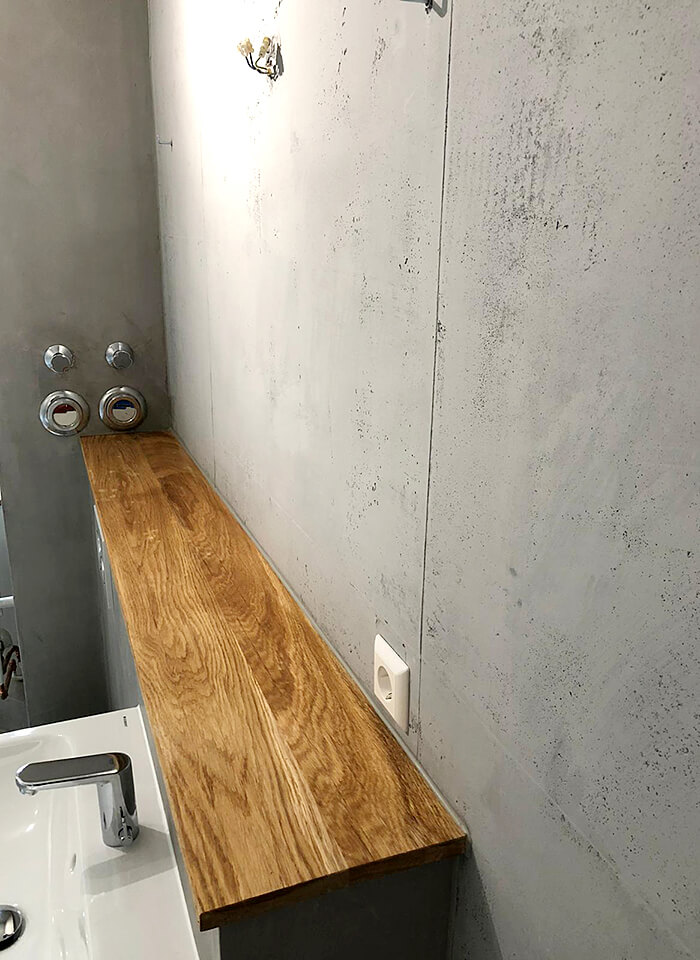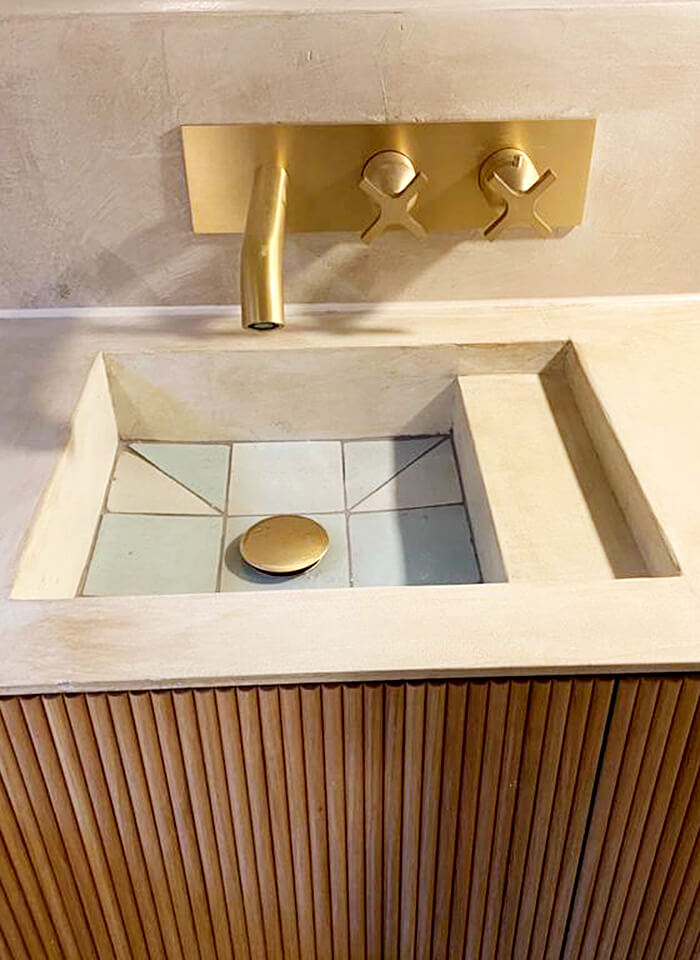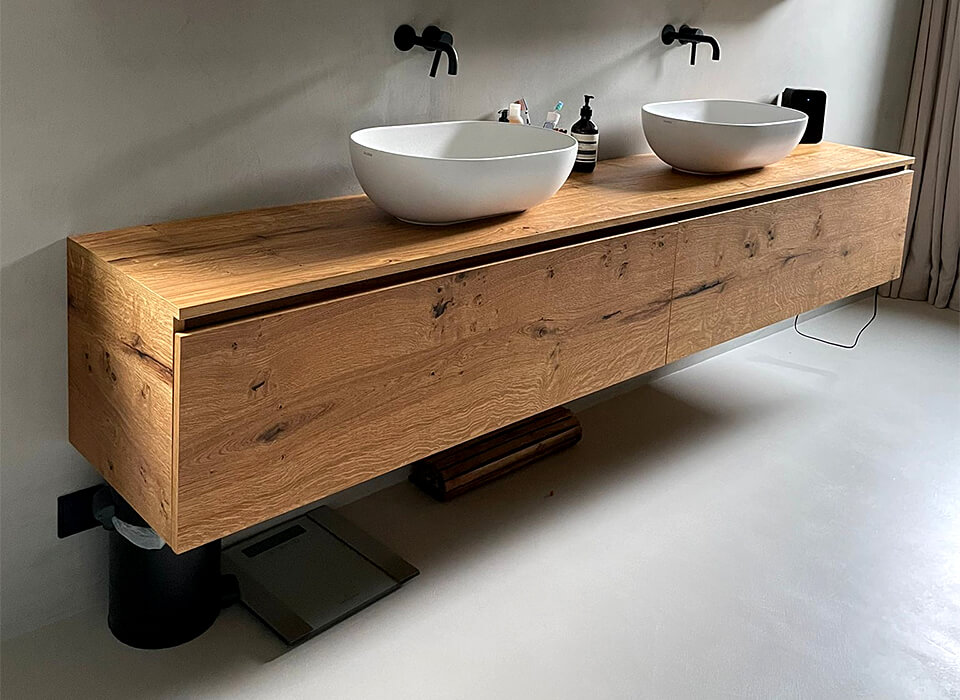 Our projects
Bathroom
with exposed concrete
---
Our passion for exposed concrete goes far beyond floors and walls – we also love designing unique and stunning bathrooms. Our bathroom projects elegantly combine form and function to make a true statement in any home.
Get inspired and discover how we can bring your vision of the perfect exposed concrete bathroom to life.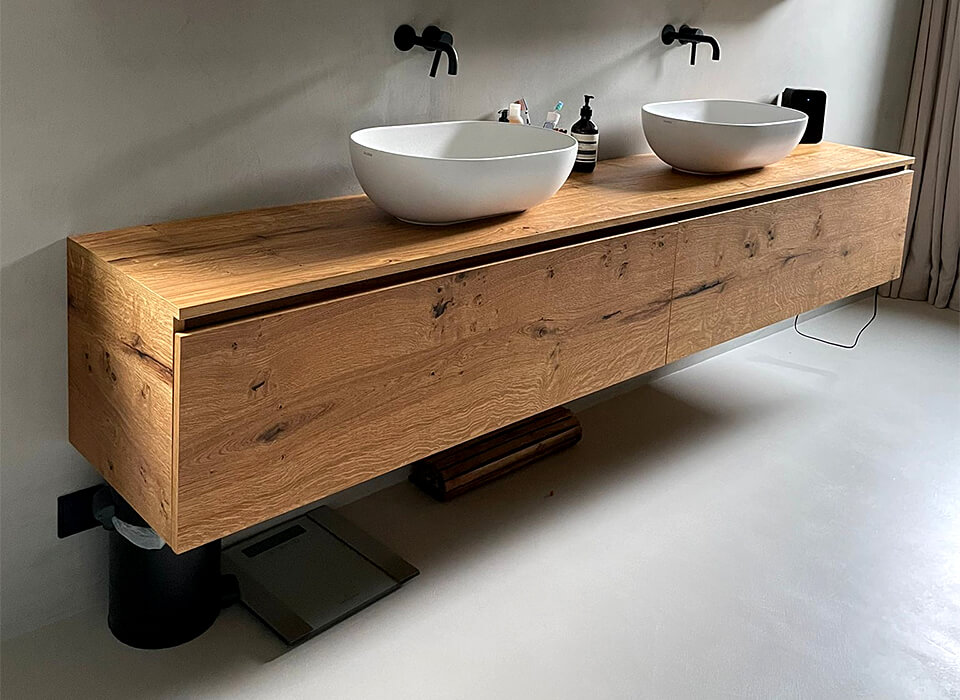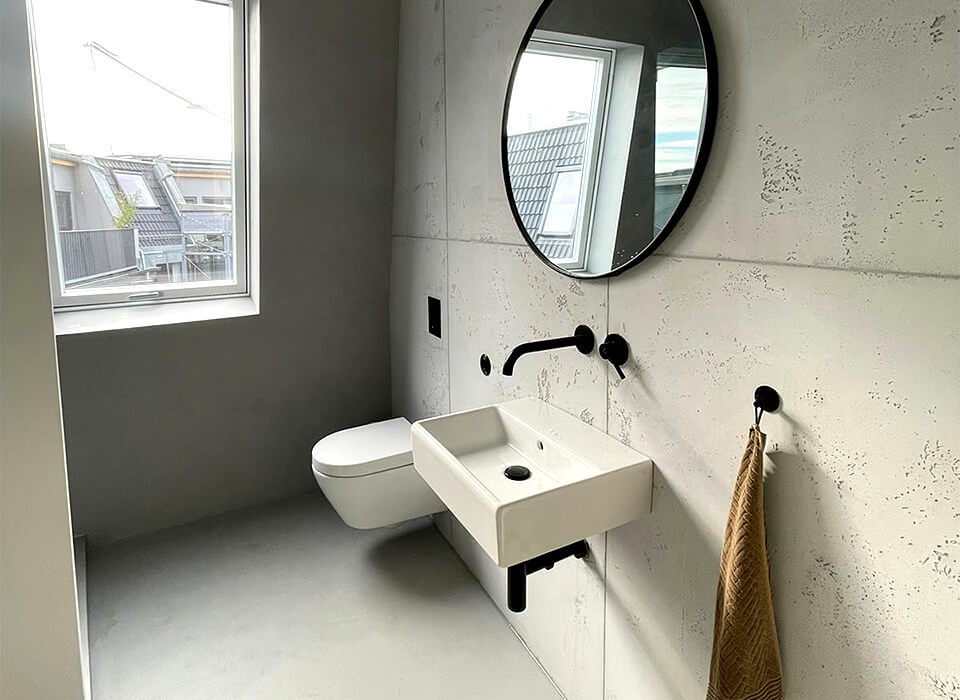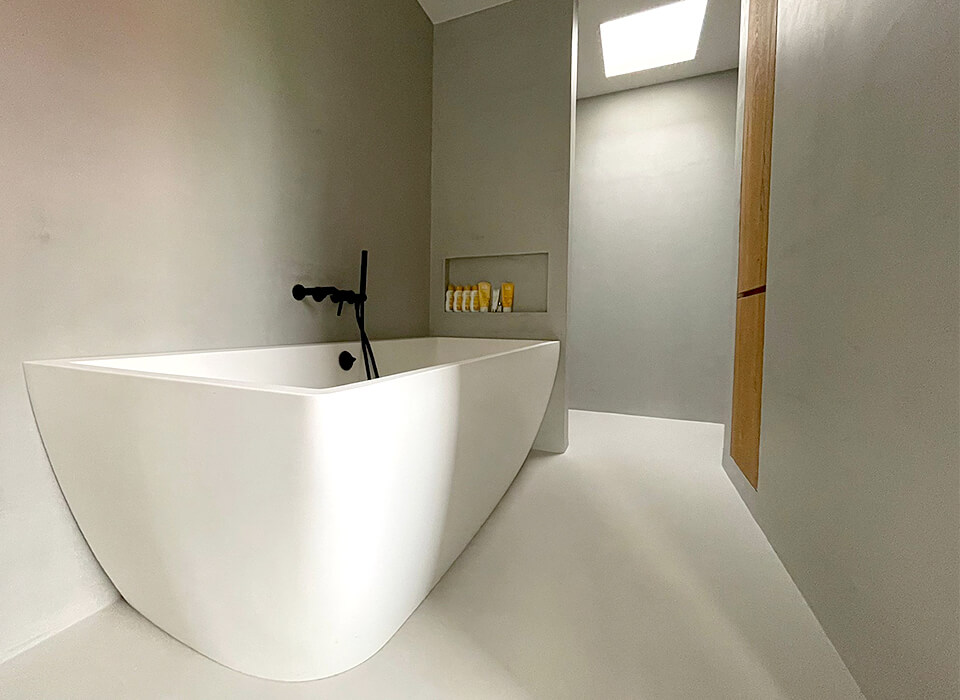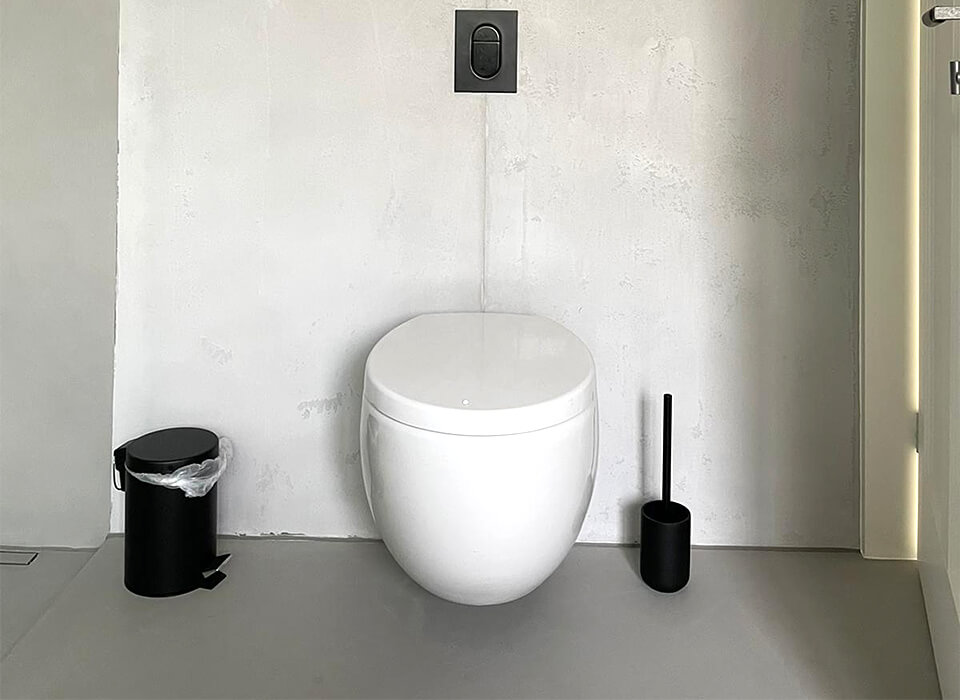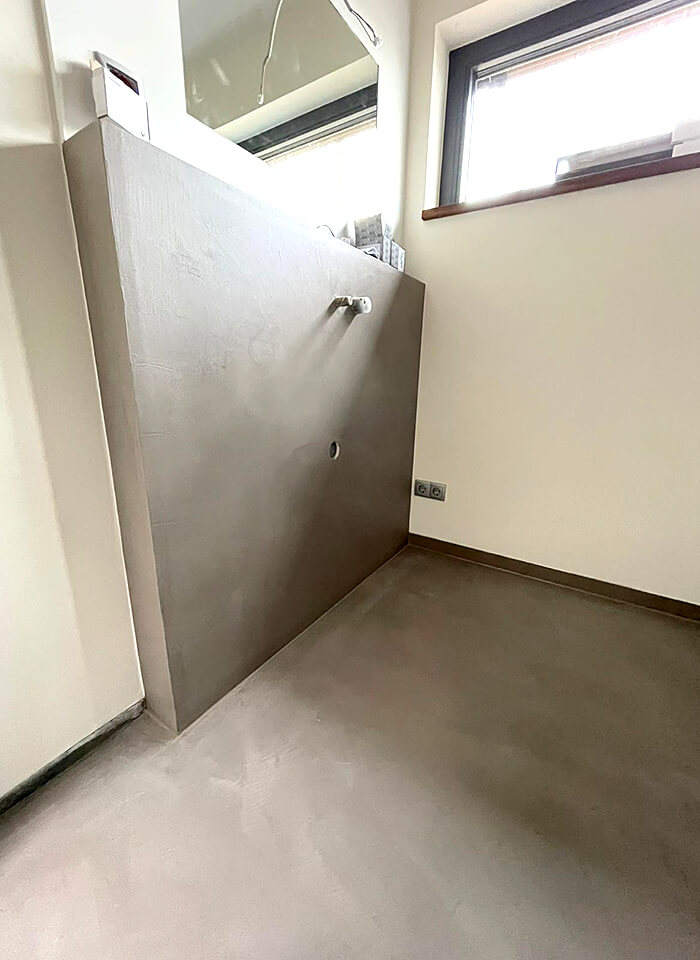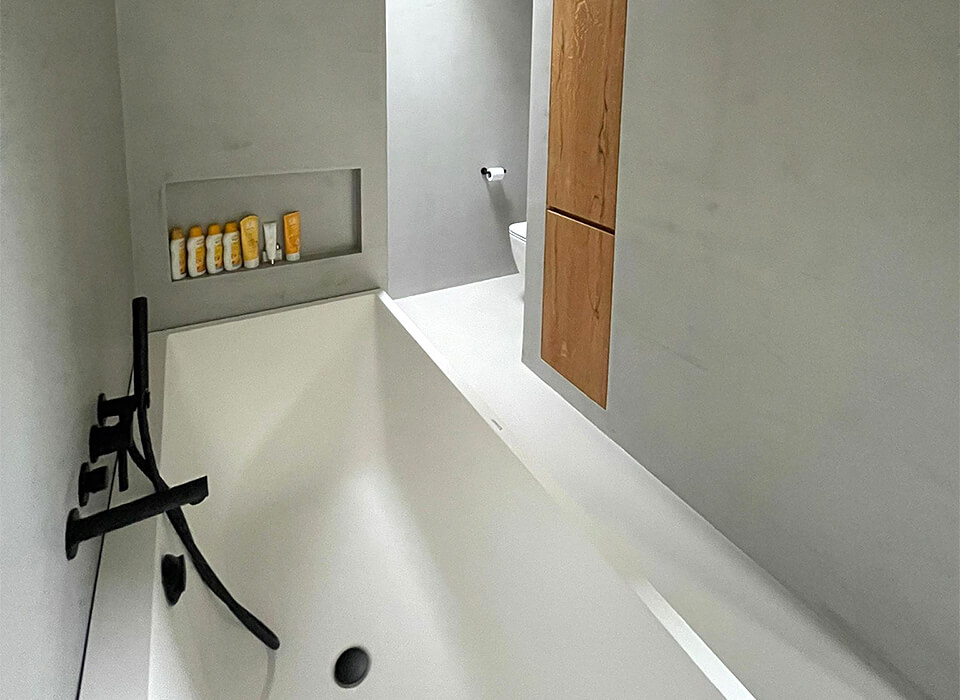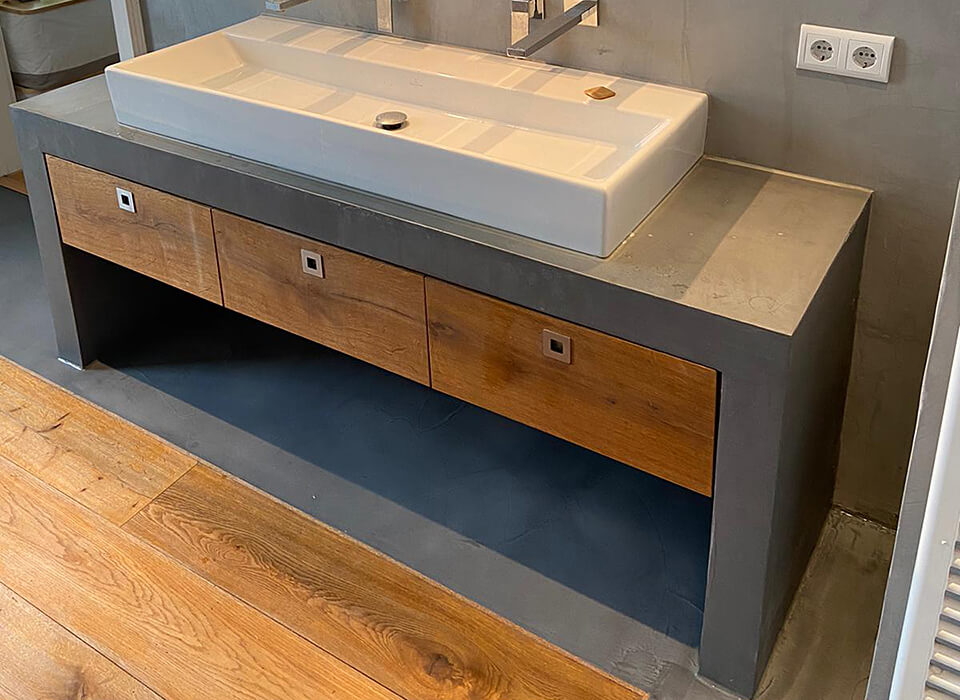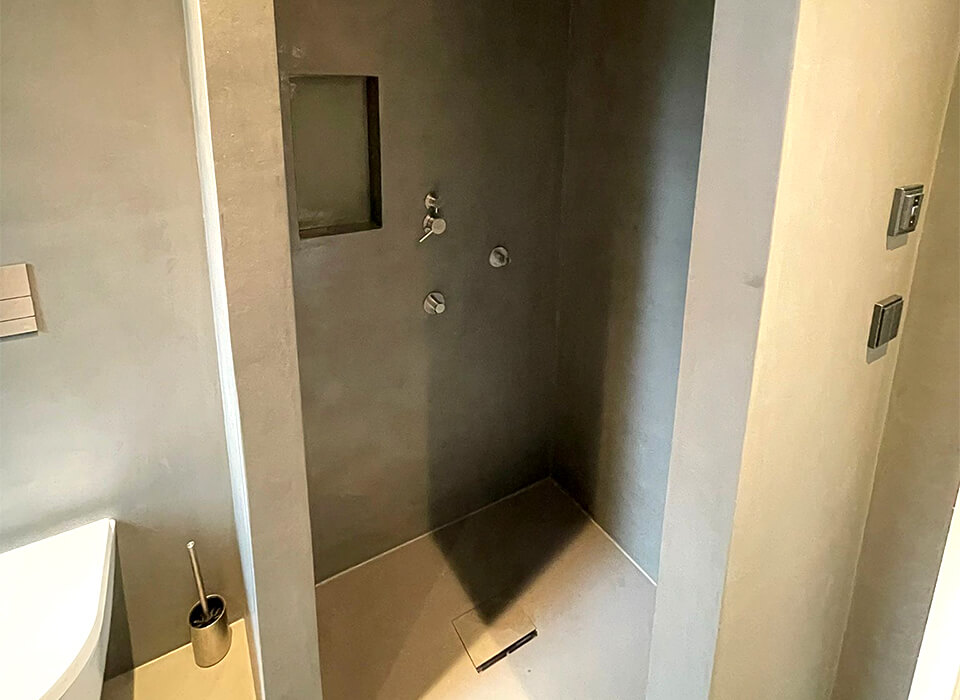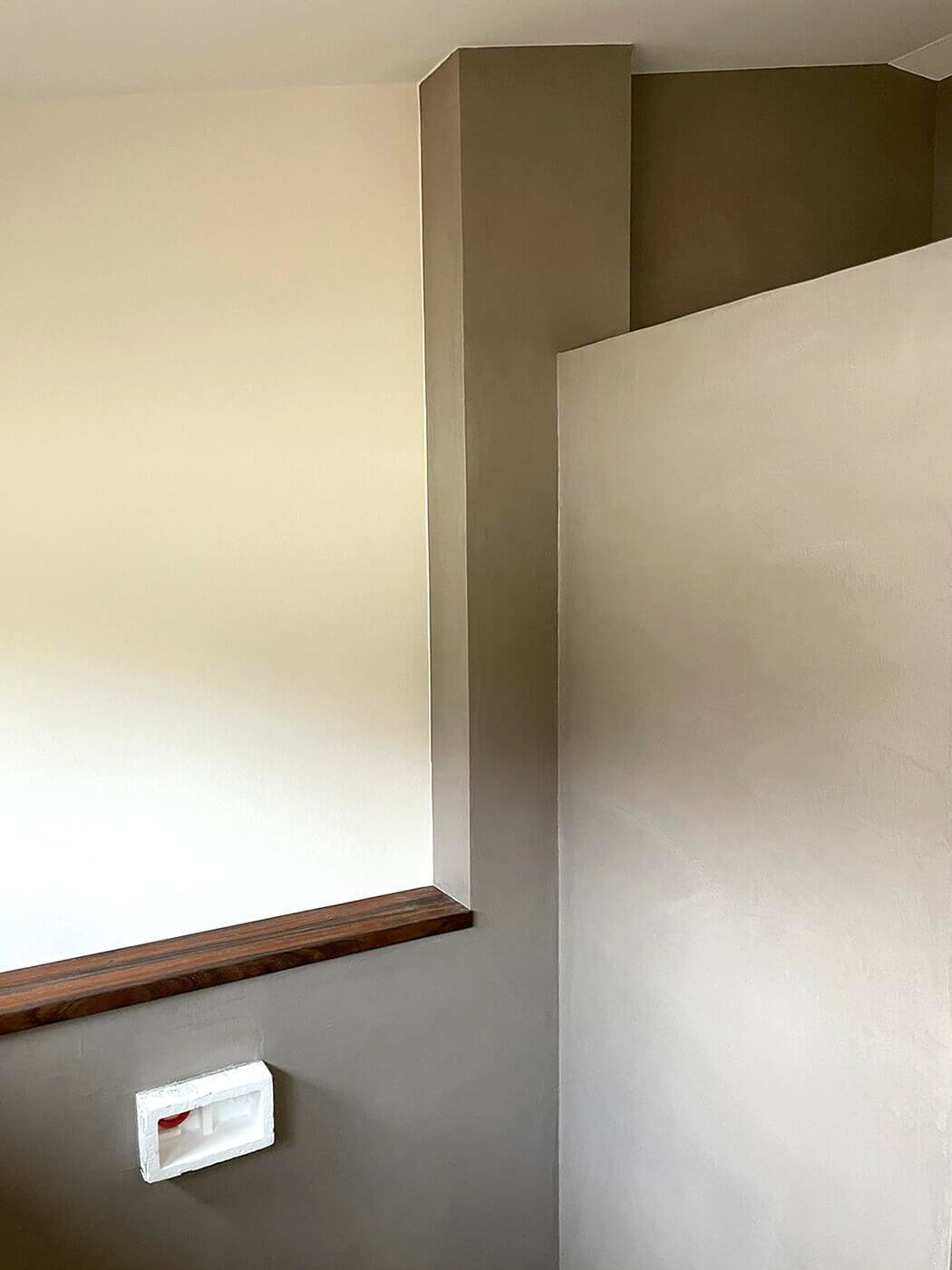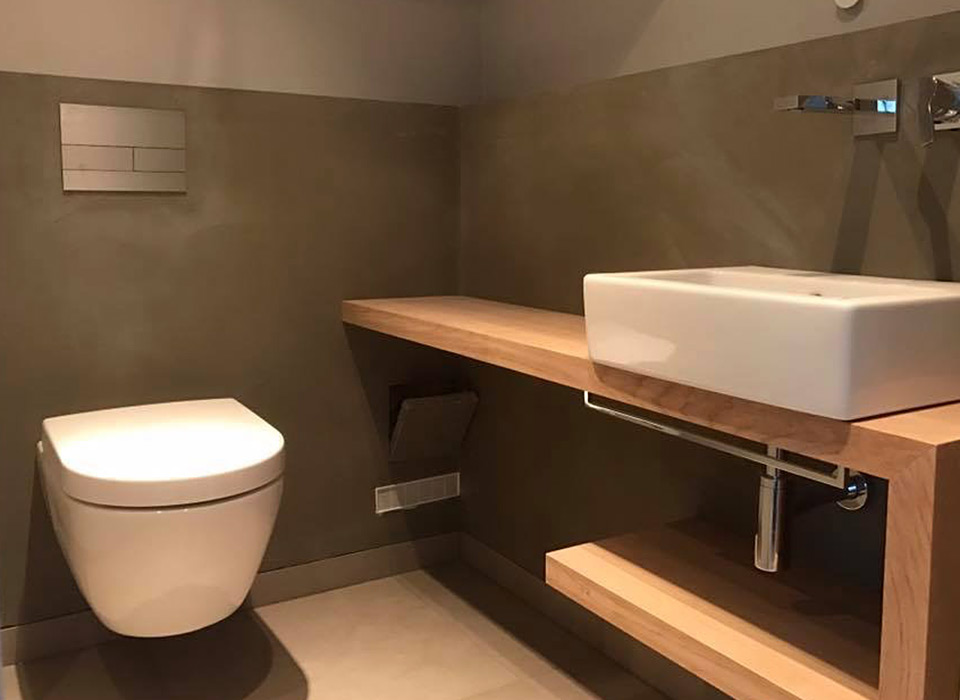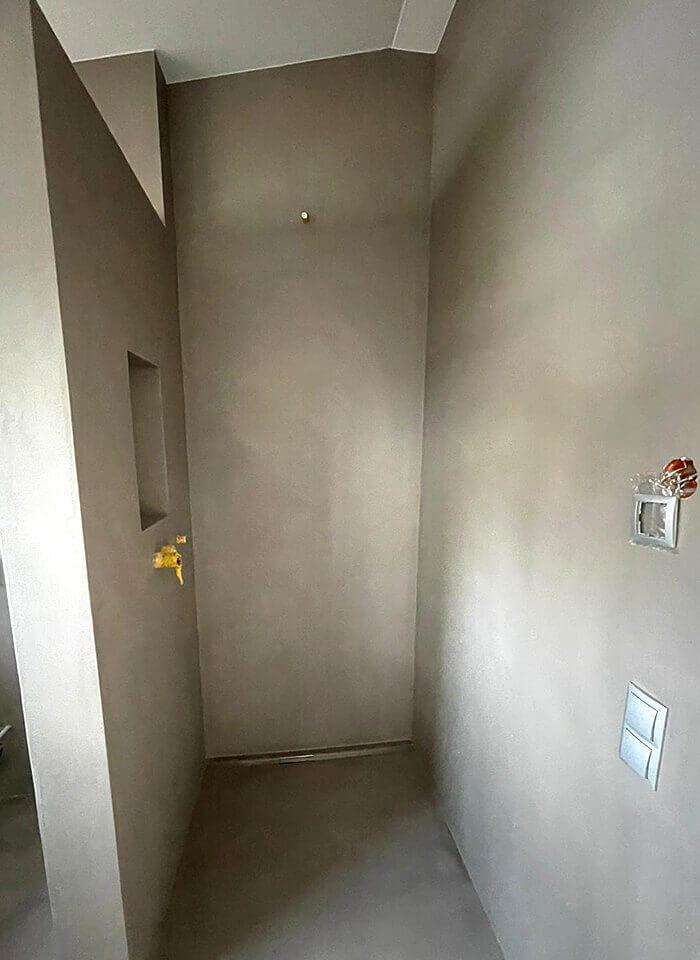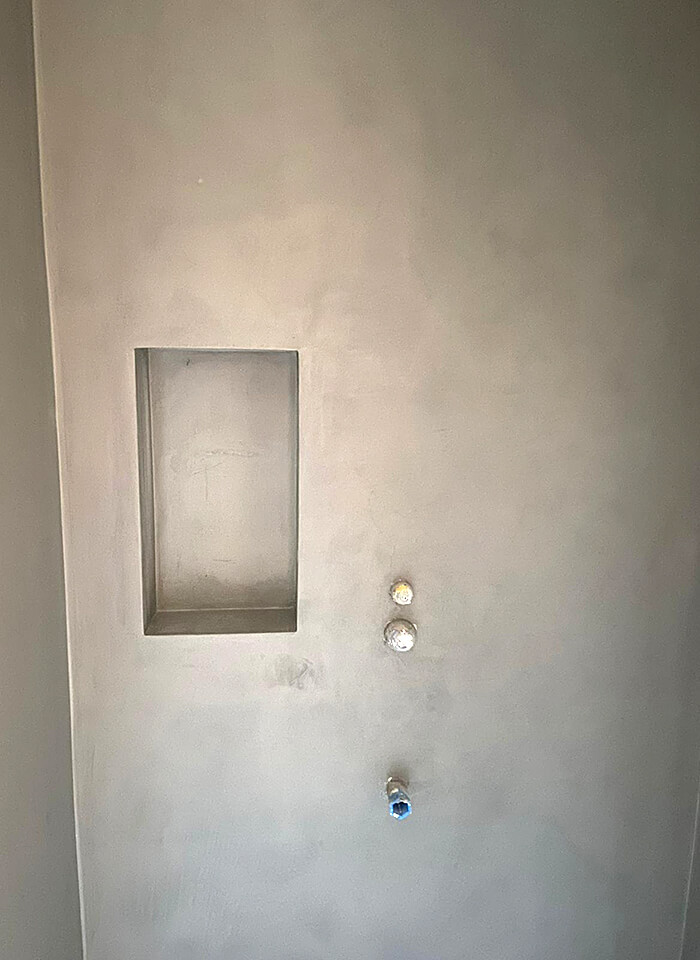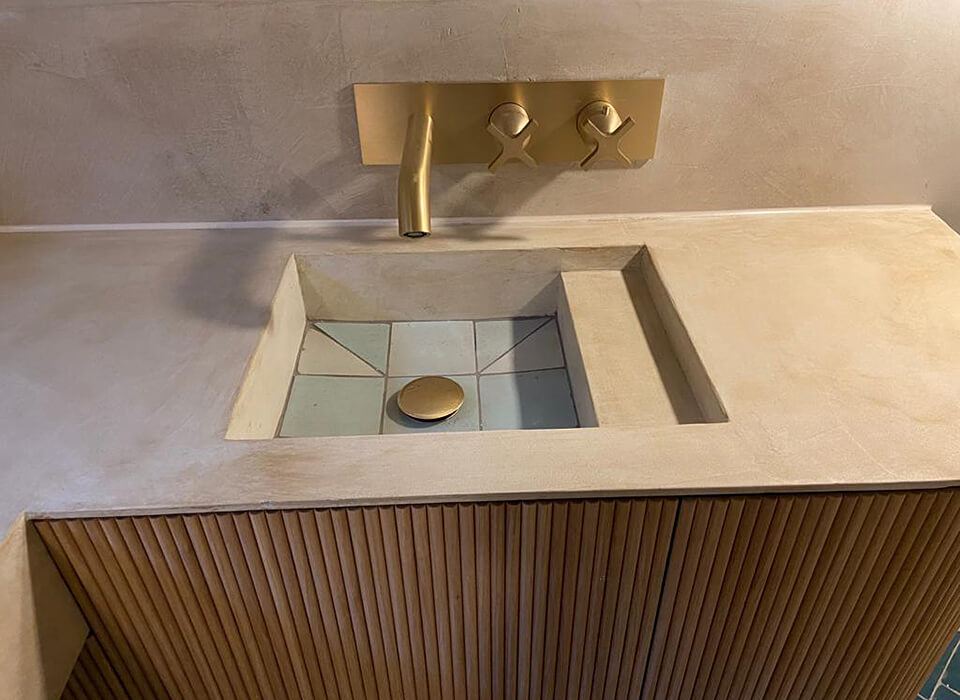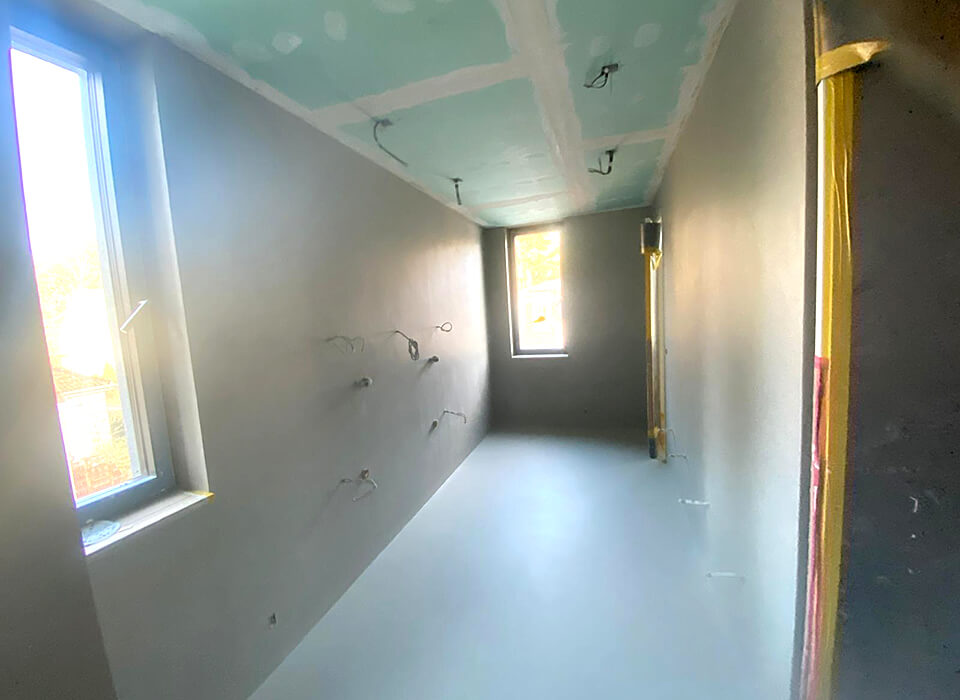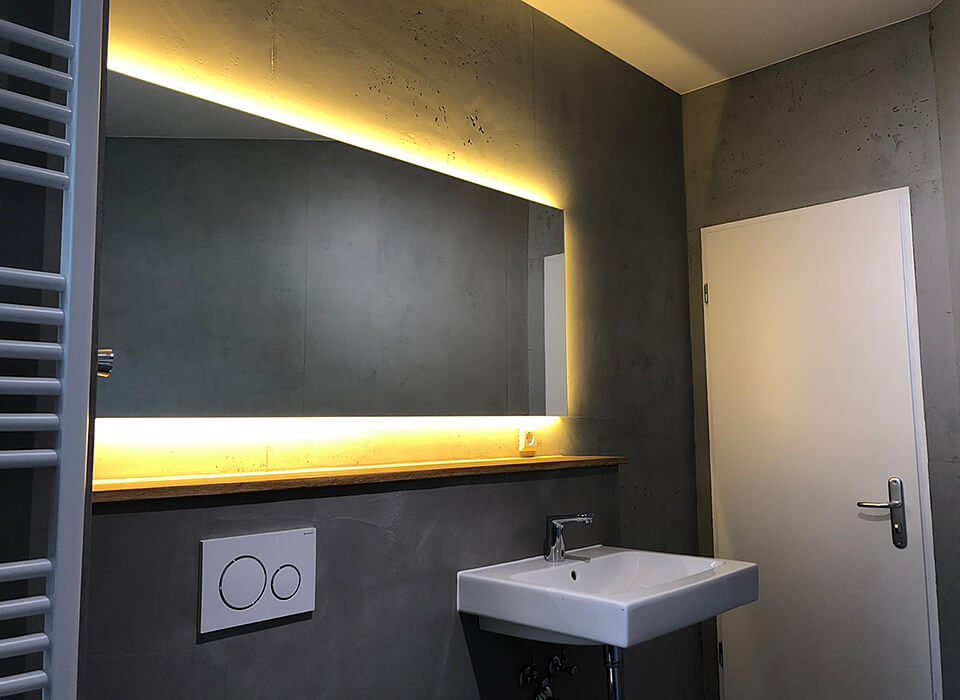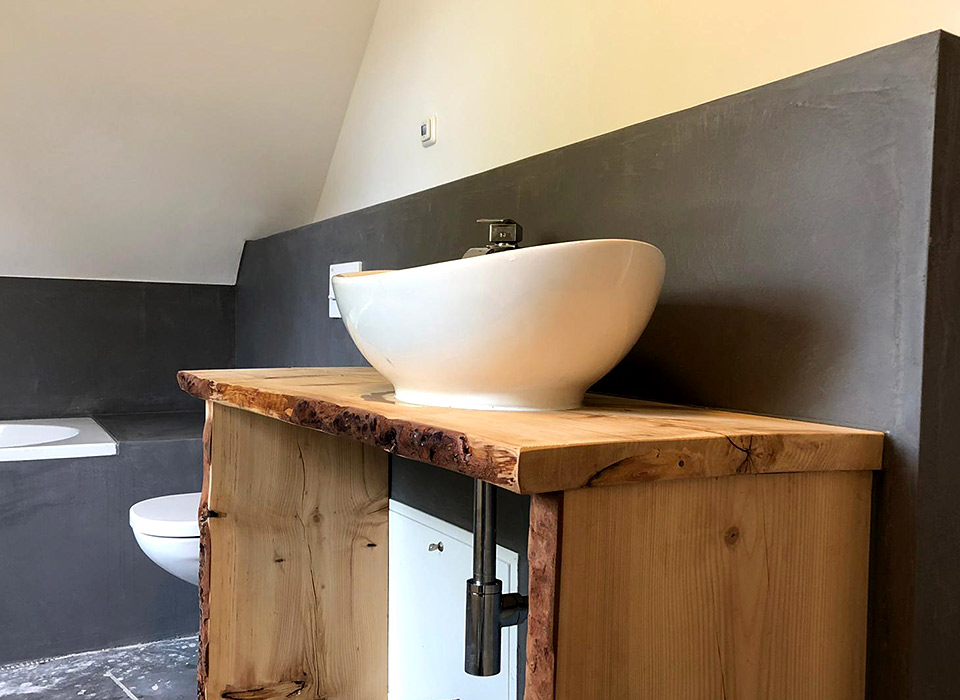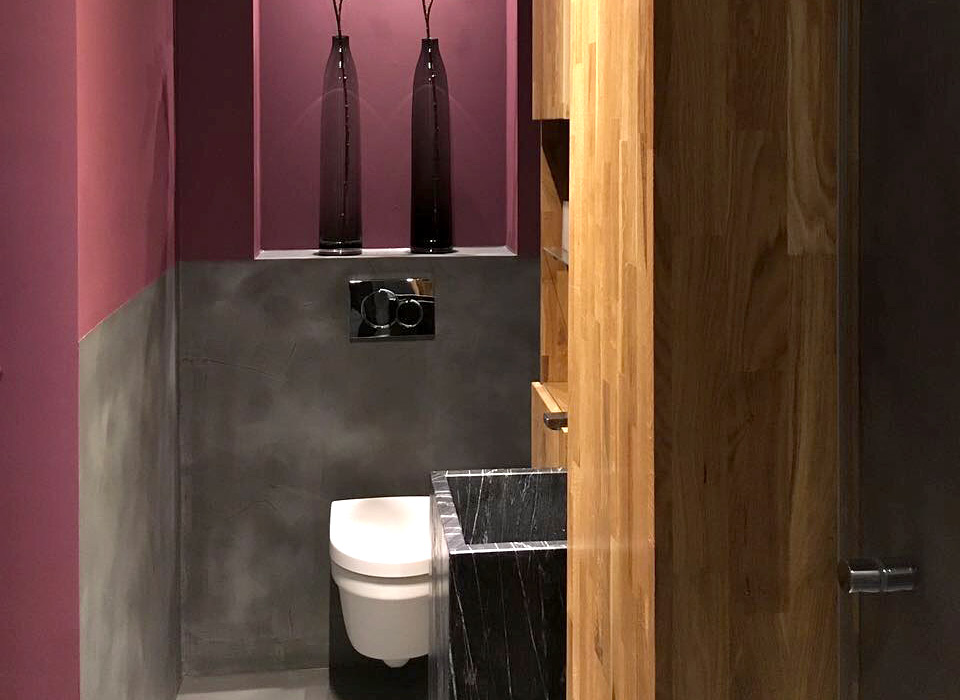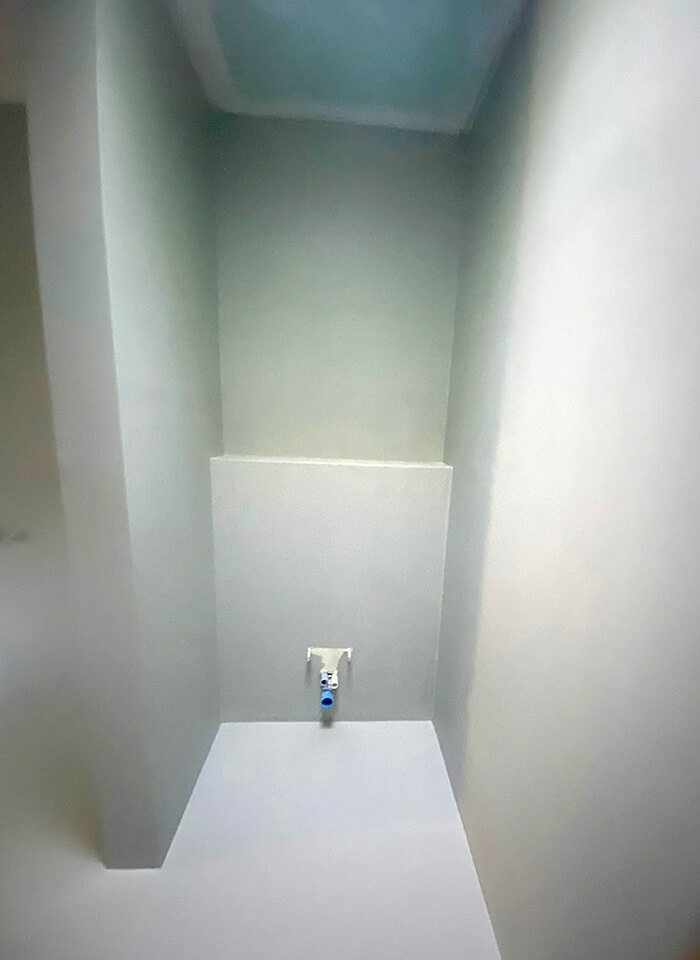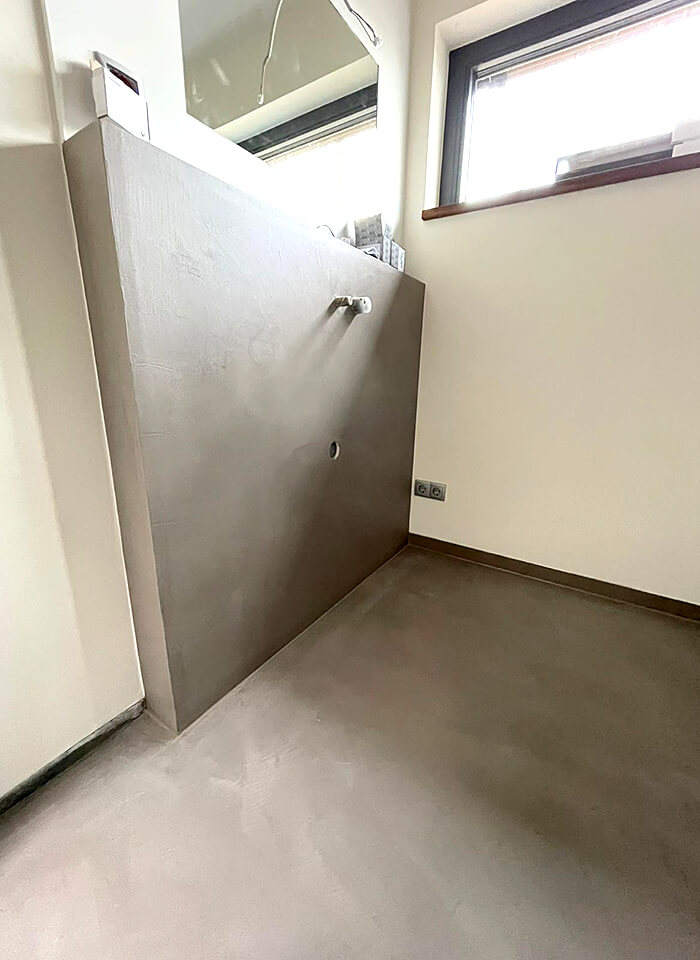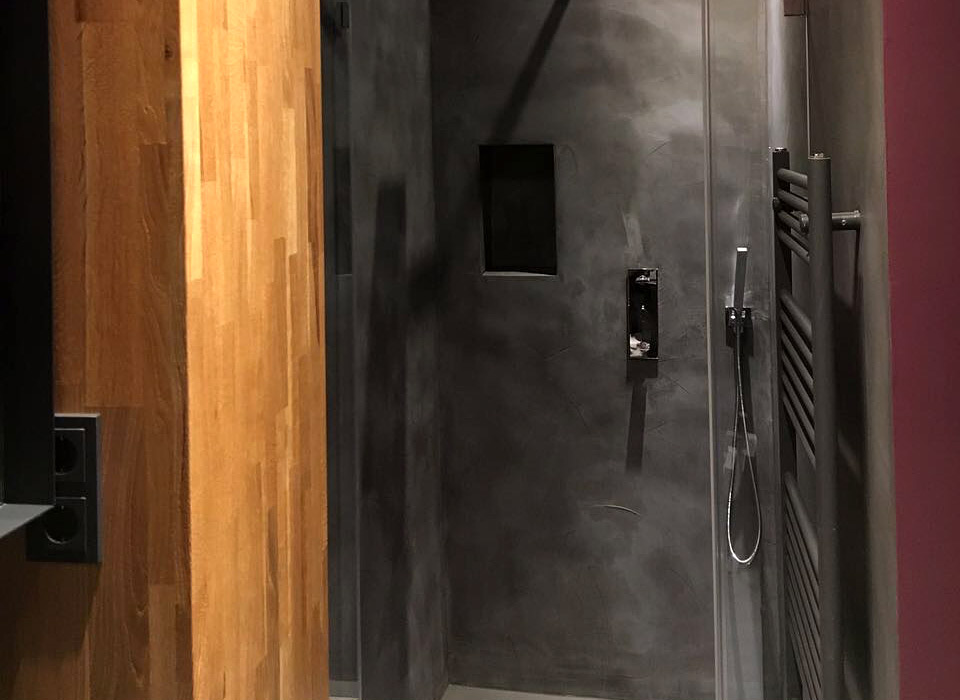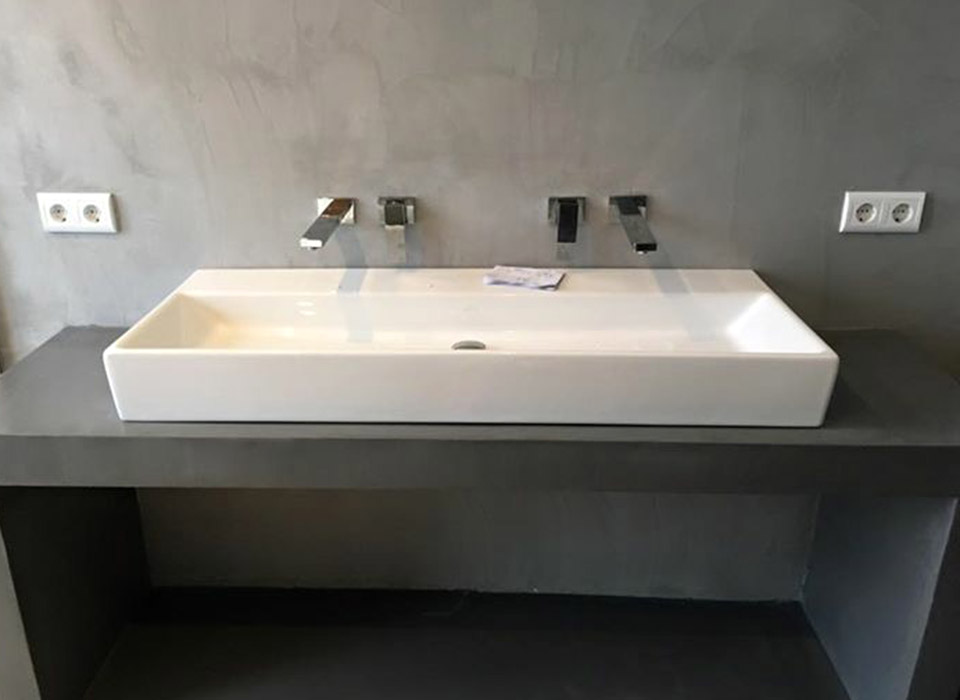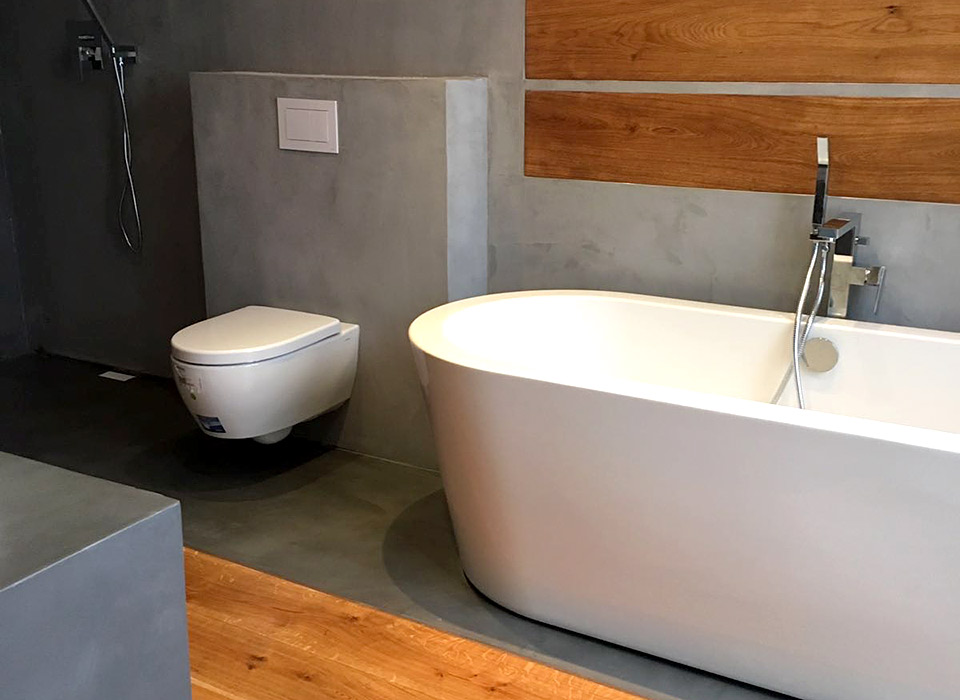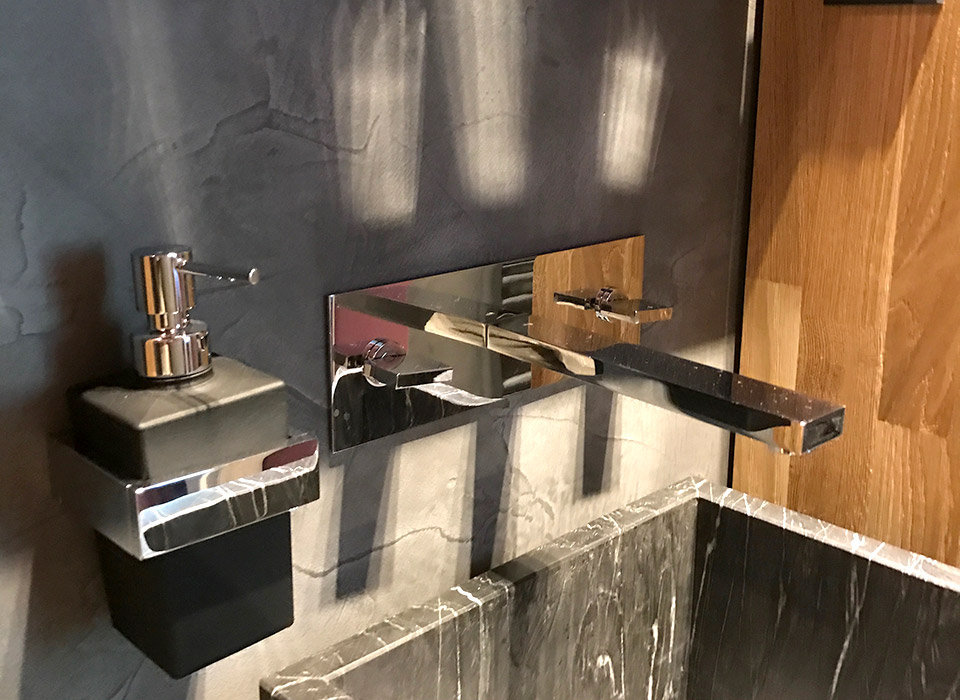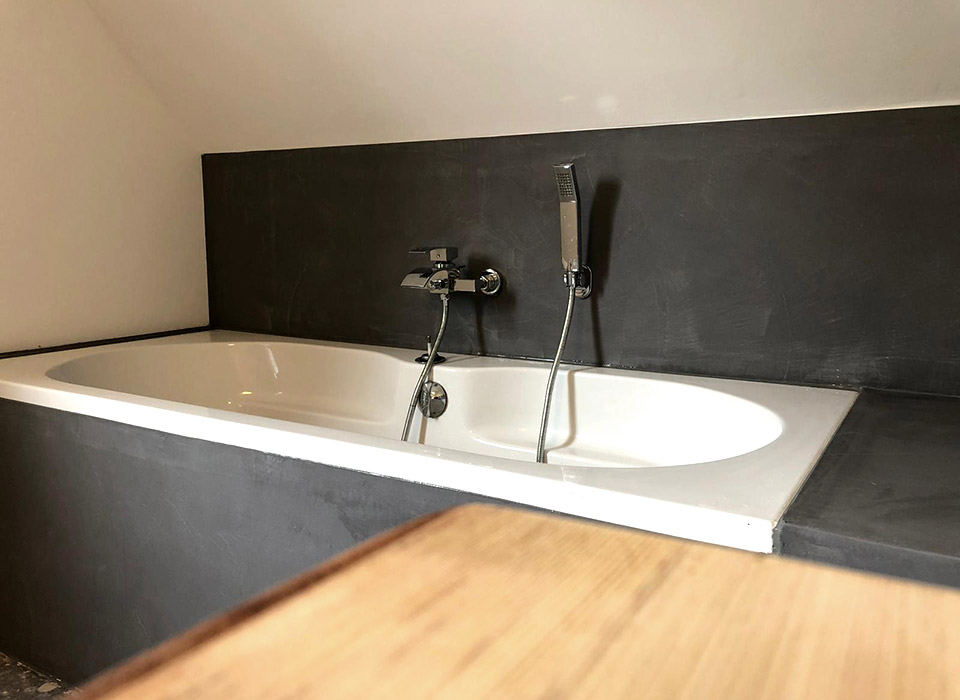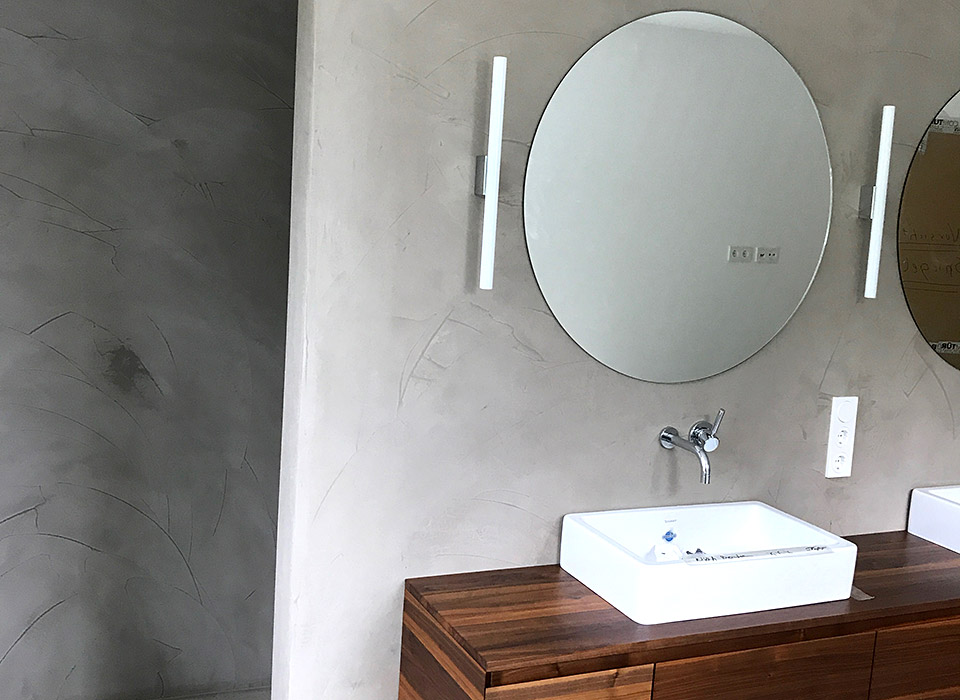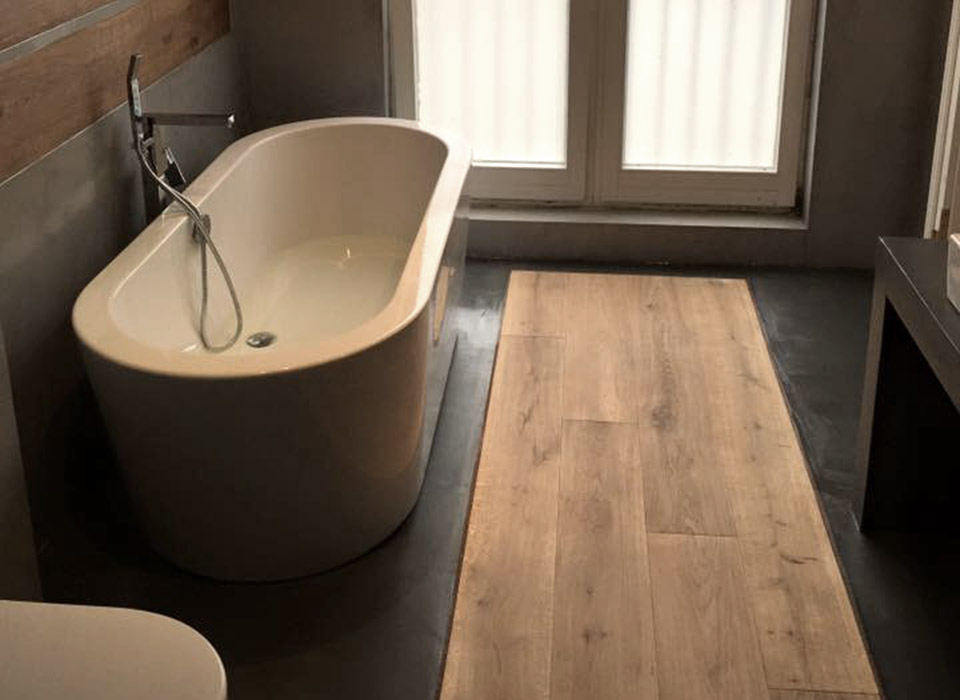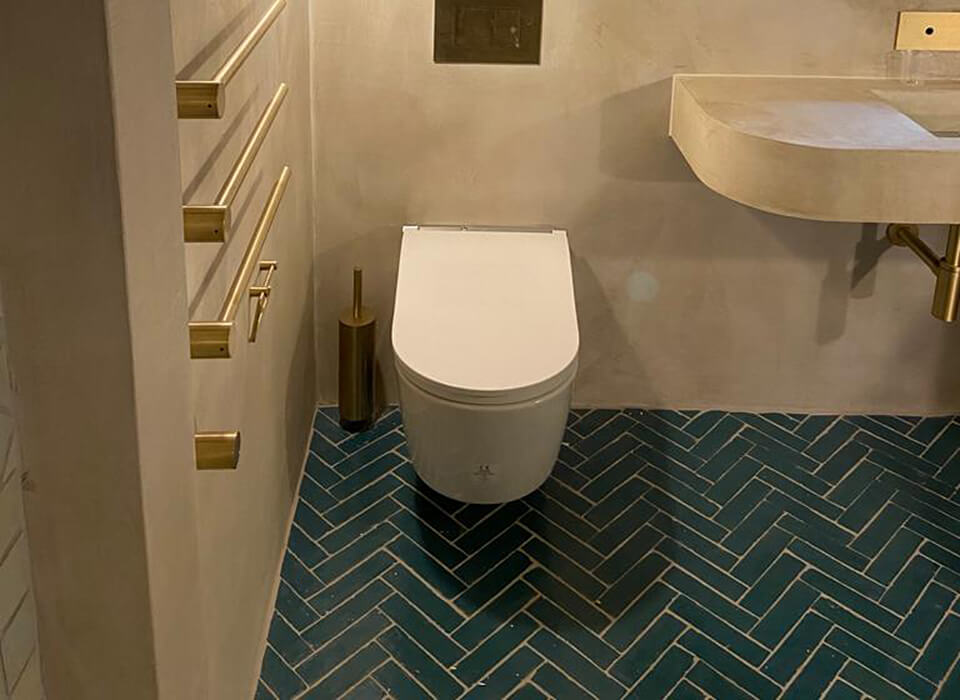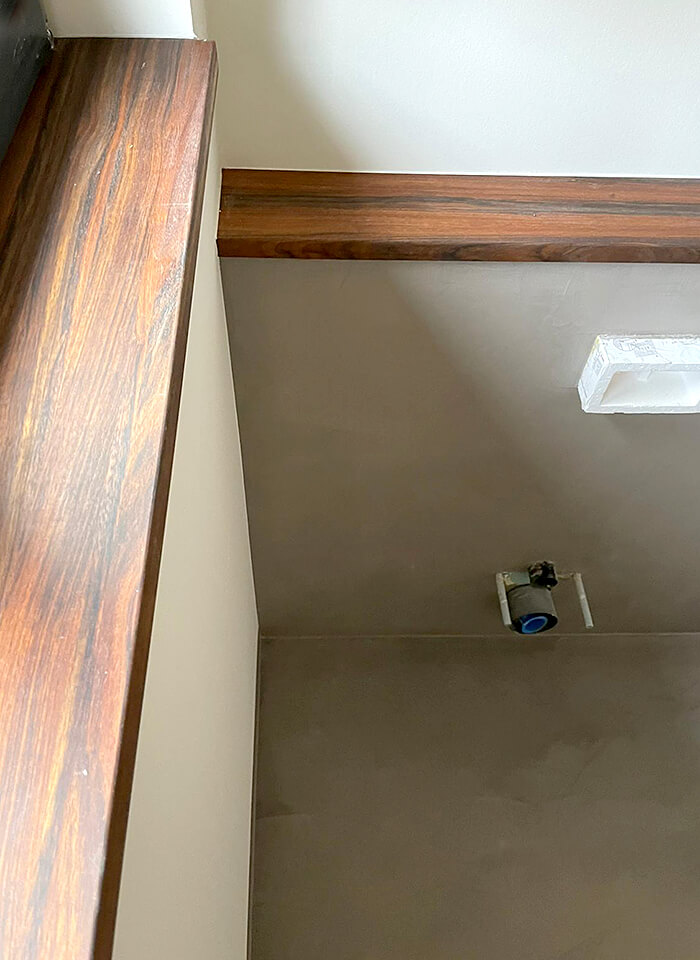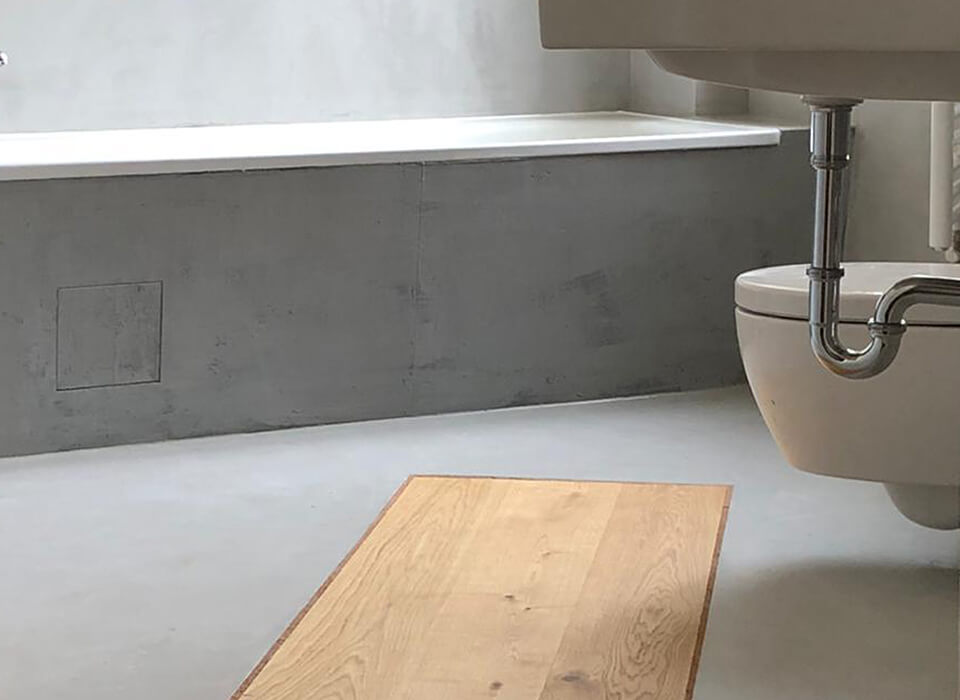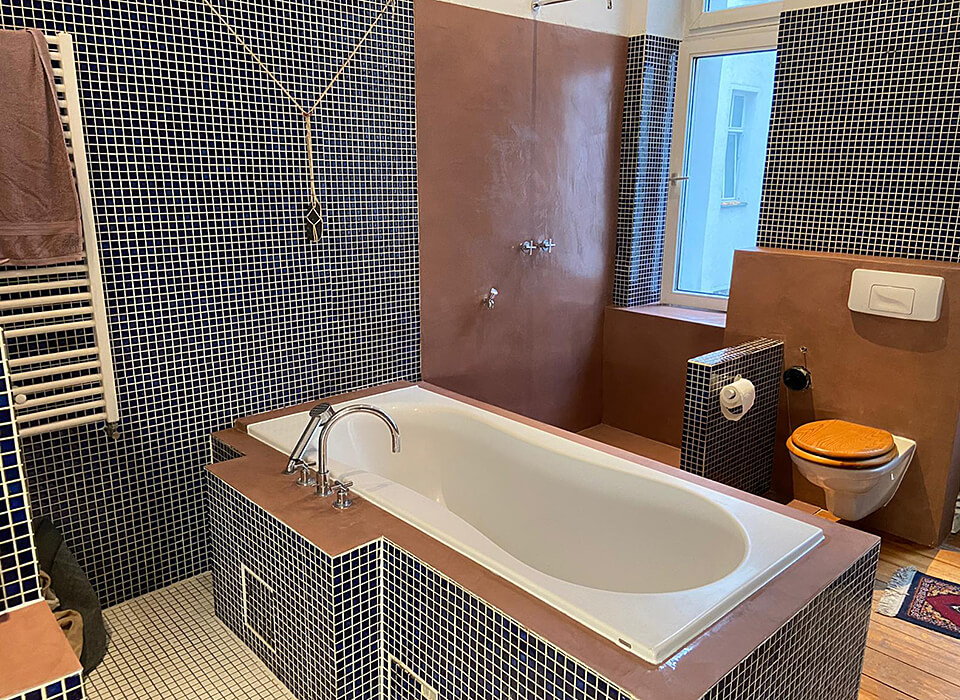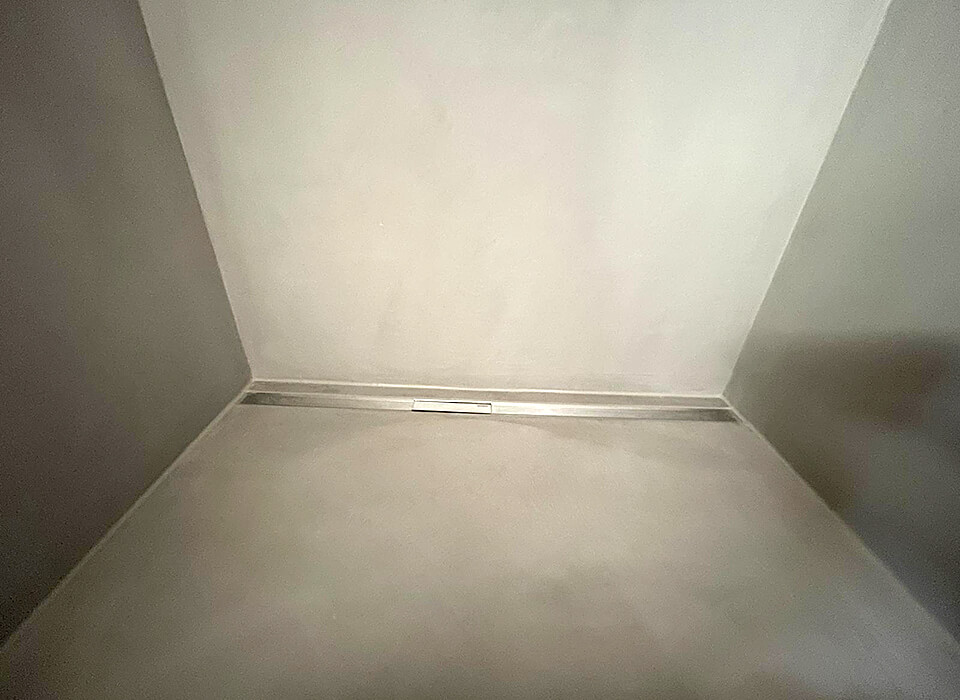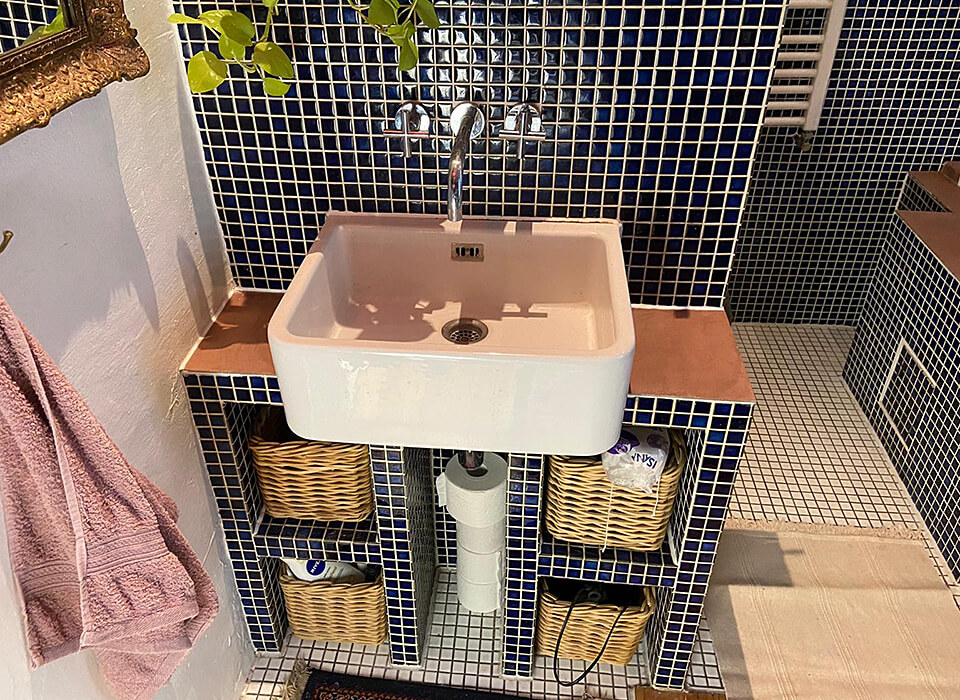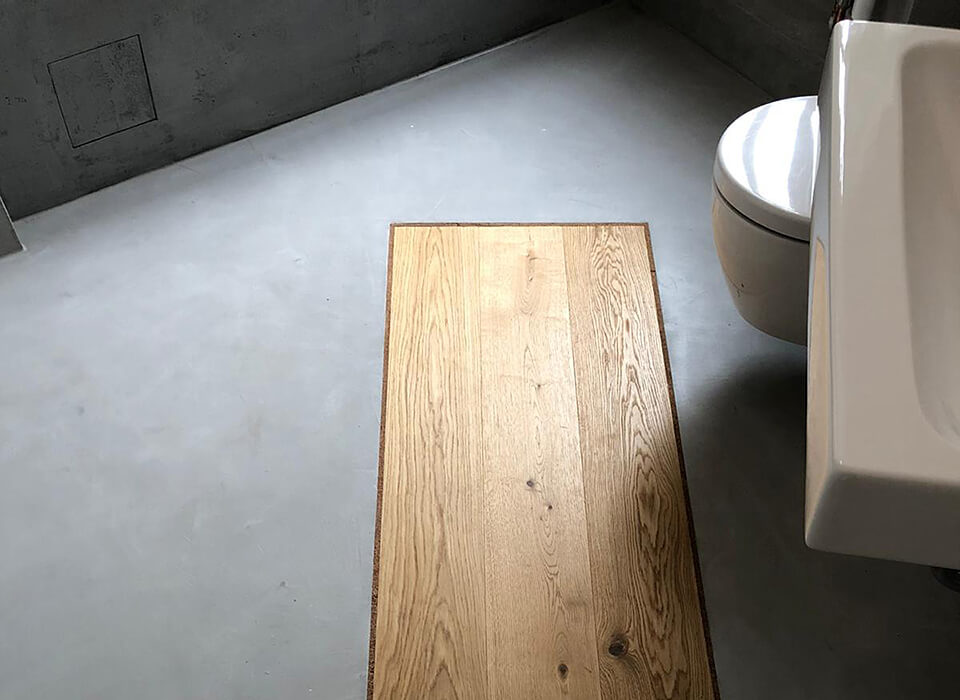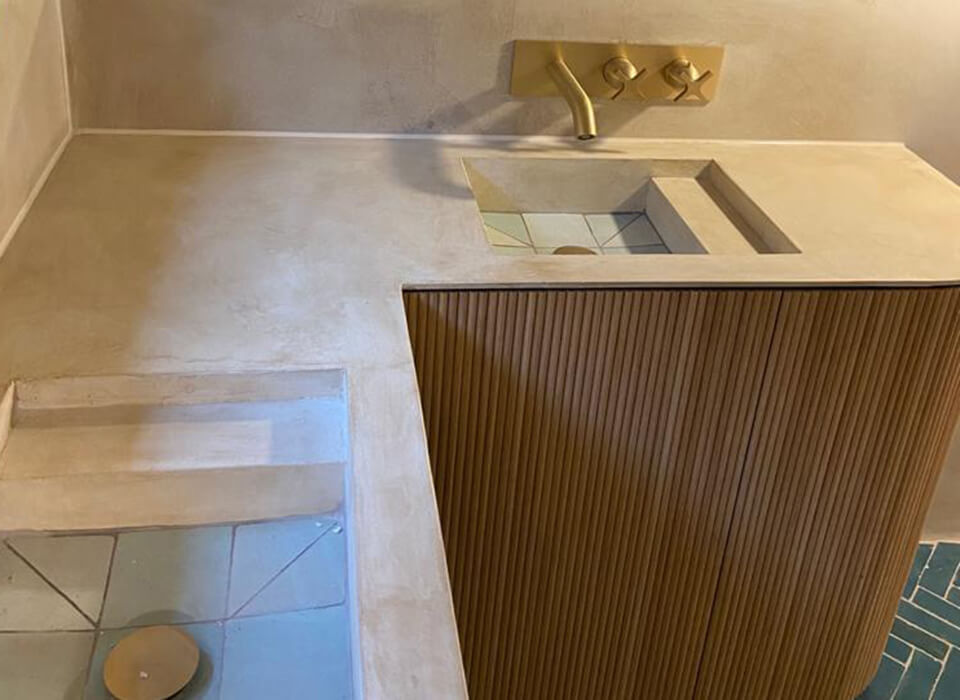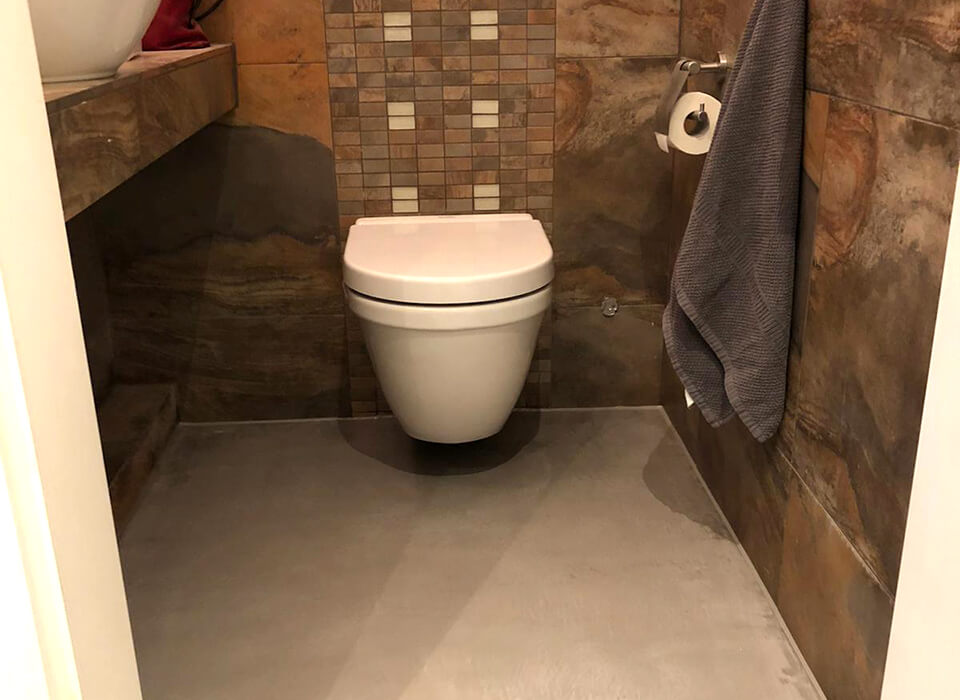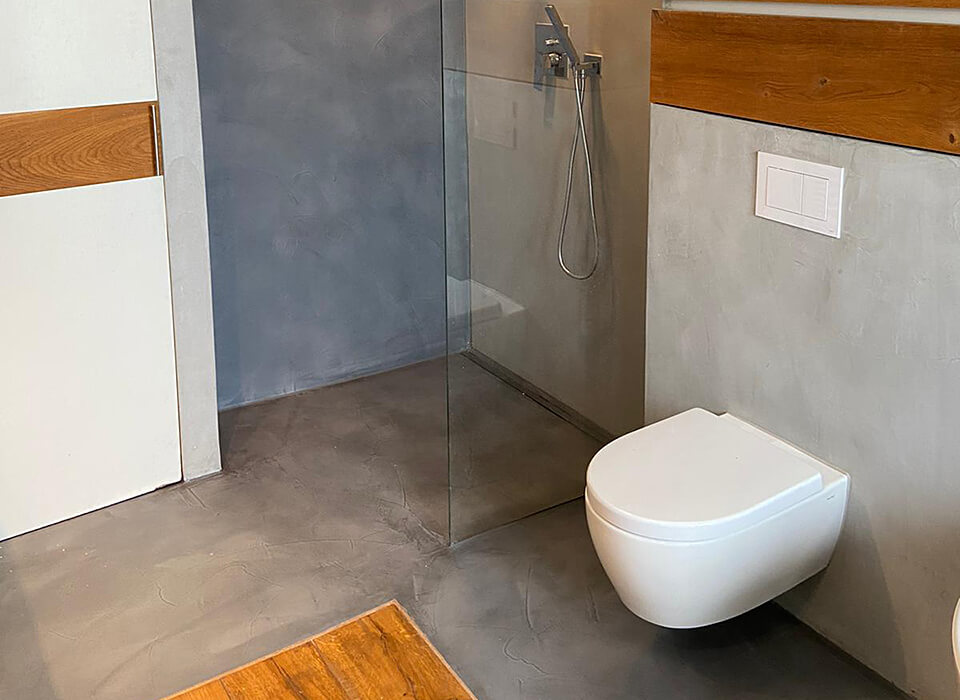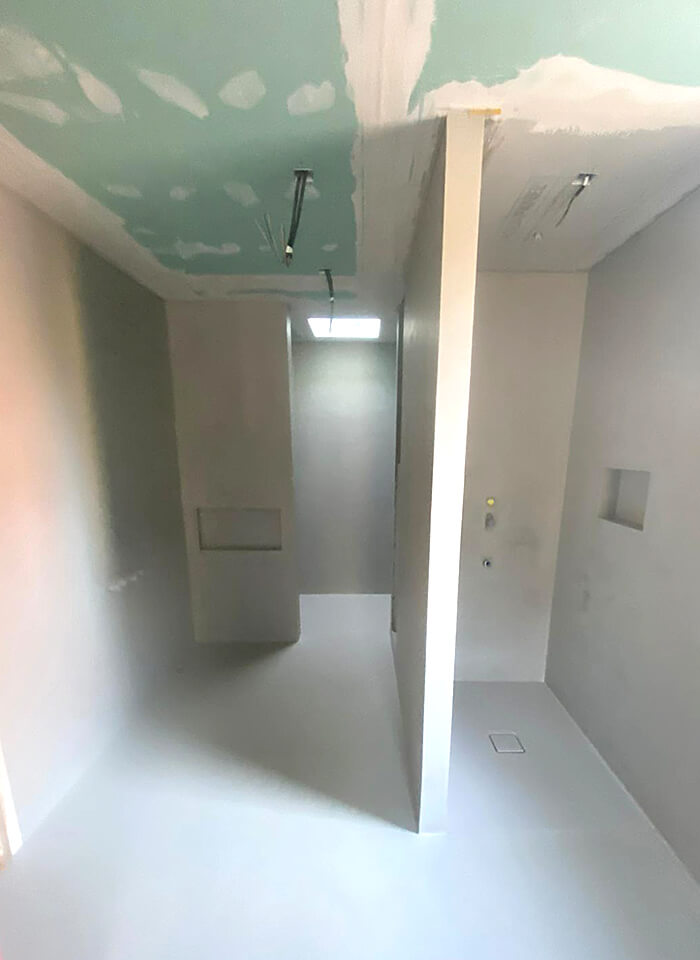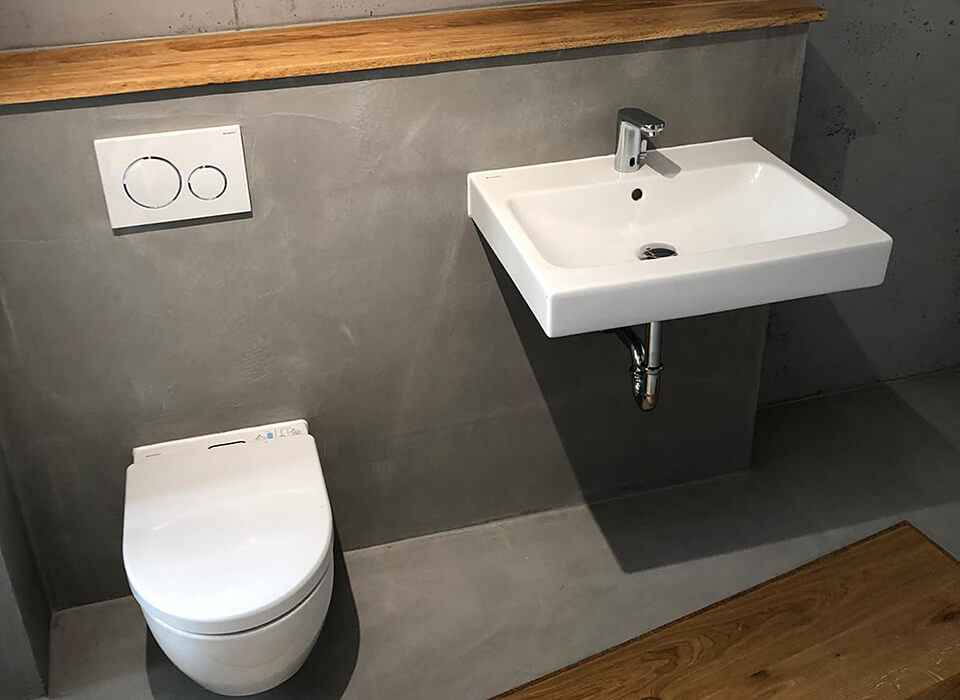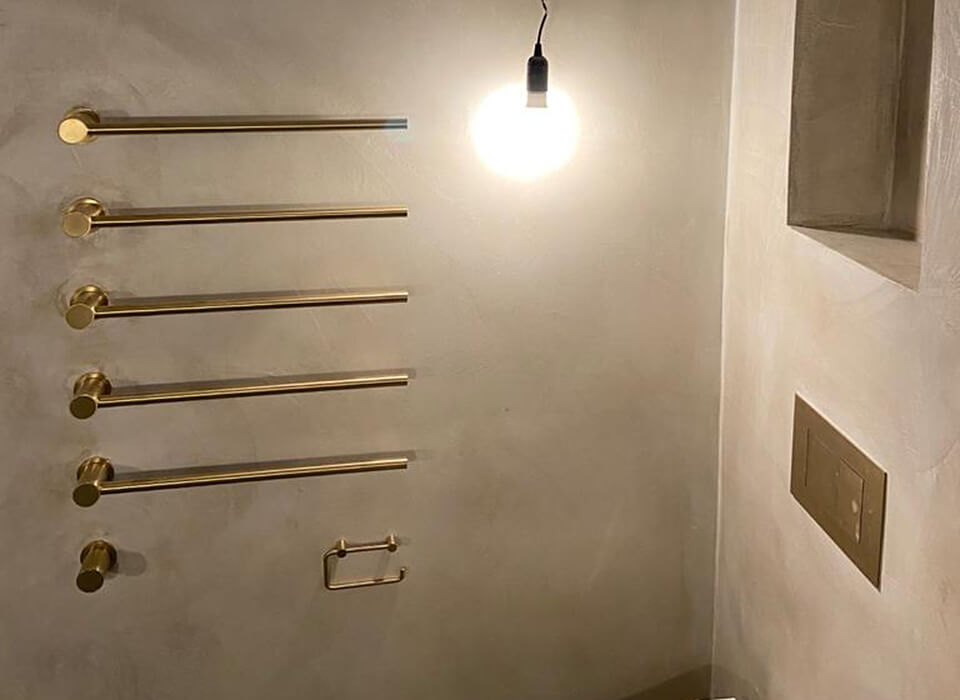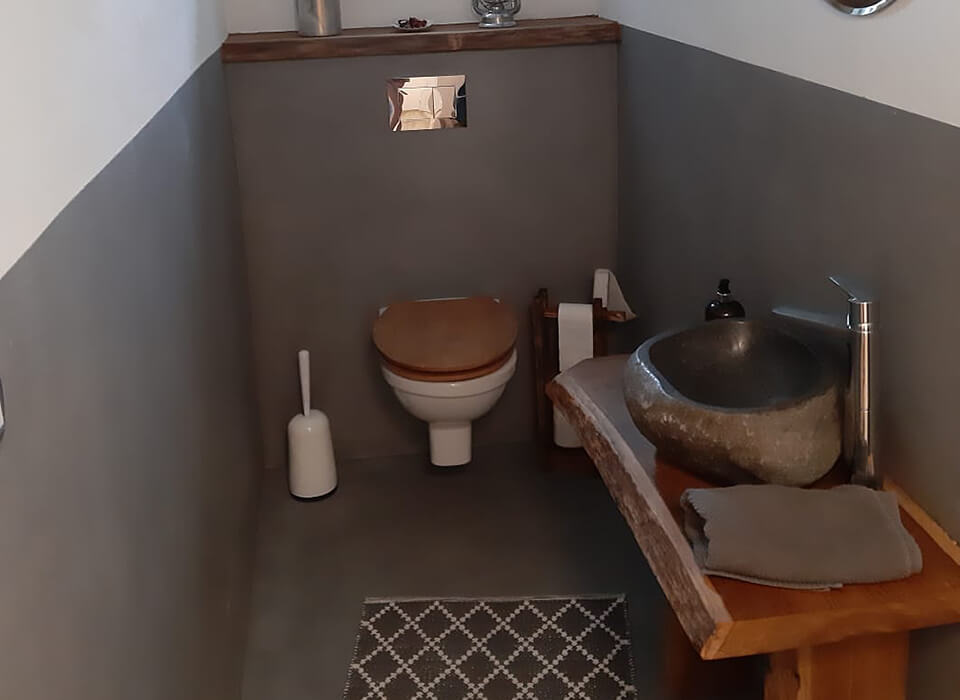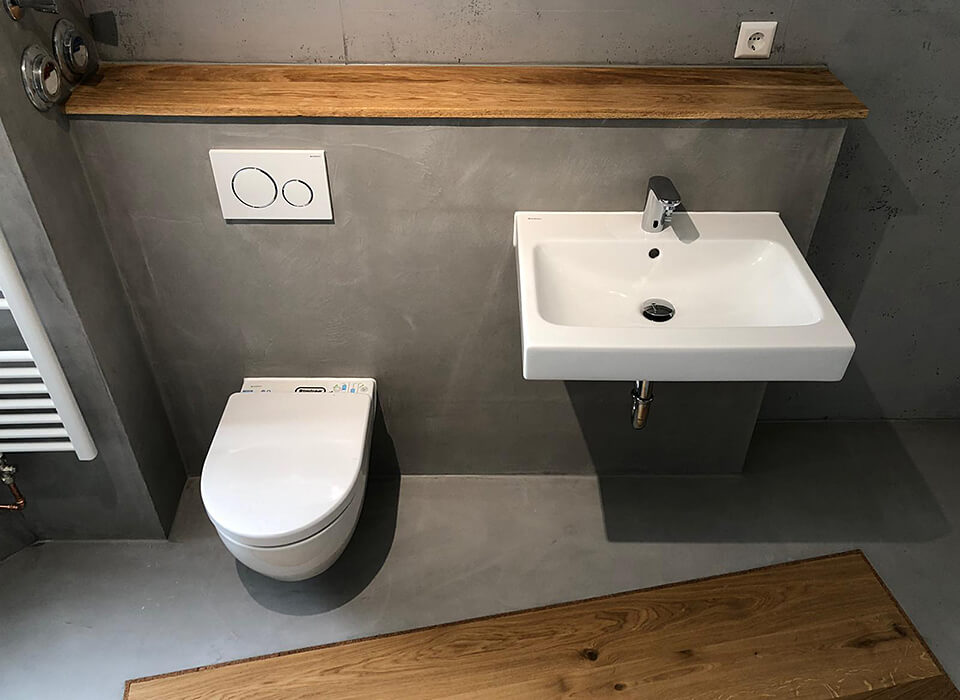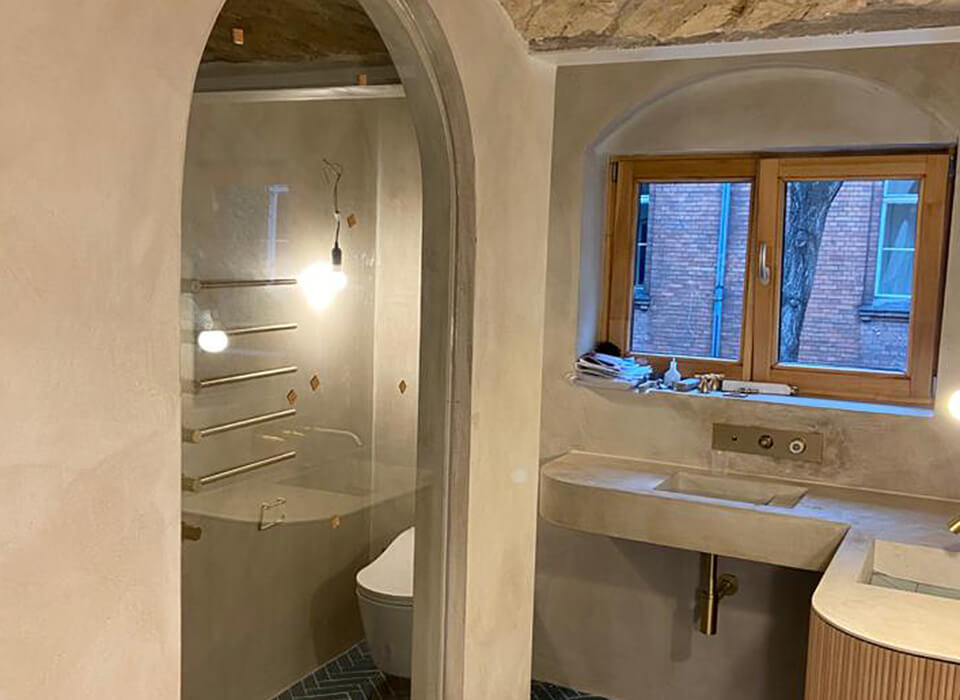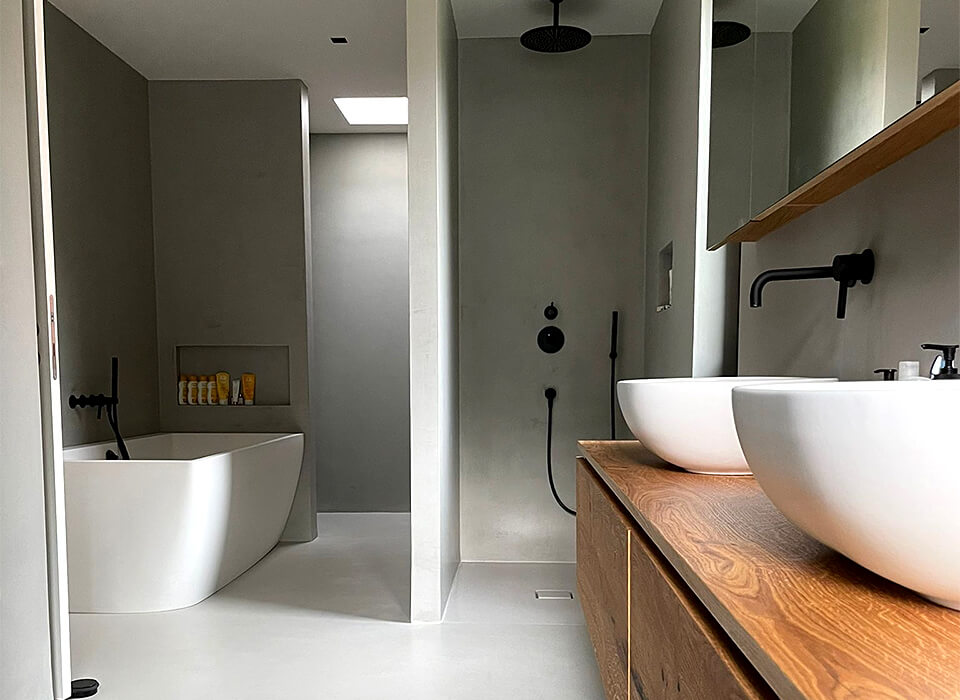 Contact us to schedule your next bathroom renovation or redesign –
we look forward to working with you.